Shopping Cart
Your Cart is Empty
There was an error with PayPal
Click here to try again
Thank you for your business!
You should be receiving an order confirmation from Paypal shortly.
Exit Shopping Cart
Waxing ~ Massage ~ Spray Tan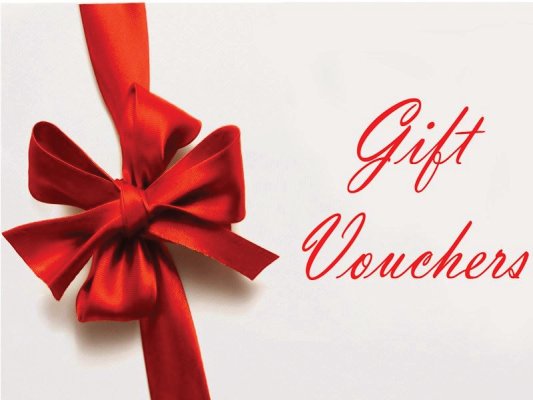 An Aesthetic Beauty & Massage Gift Card is the perfect present for Mothers Day, Birthday, Christmas, Staff Gift, Anniversary, Secret Santa or Thank You gift!

Our gift cards have NO EXPIRY and we offer a courtesy follow up* if the voucher has not been used within a reasonable time.

This gives you peace of mind that your recipient will be pampered, even if they forget to schedule their appointment or misplace their gift voucher!

(*To take advantage of the courtesy follow up, you must provide the recipients name and mobile # when we send your confirmation of purchase email).

Also, our opening hours include after hours and Saturday so there are plenty of options for your recipient to redeem their voucher.

Choose from a variety of services to best suit your recipient. If you are not sure what to get we suggest a deluxe facial or 1 hour remedial massage as these are our best sellers!

The recipient also has the flexibility to use the credit on their voucher toward services other than the one chosen, so if their voucher is for a massage but they would rather use it towards a facial and pay the balance, they are welcome to do so. 
Go ahead and purchase your gift voucher here: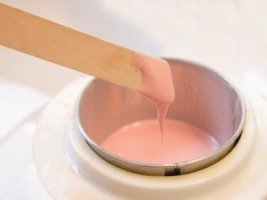 Not all wax is created equal!

Allow me to explain the difference between hot wax and strip wax.

Hot wax
When it comes to 
hair removal
, in our view the longer it's gone the better. That's why we're major fans of 
waxing
. It's one of the easiest and longer lasting ways to remove hair and keep it away.
Better still, the more you 
wax
the less hair regrowth you will have. Sounds good right?
Hot wax is fast becoming a salon favourite and more often than not this is what's on offer when you have a bikini wax. But what is all the fuss about with hot wax and which type of waxing is right for you?
What is the main difference between hot wax and strip wax?
Strip wax is removed with a cloth strip whereas hot wax stiffens on the skin, meaning it can be peeled off quickly to remove the hairs. 

One way to remember the difference is to think that strip wax sticks to your skin so it's better for fine hairs, whereas hot wax holds onto the hairs rather than the skin, making it ideal for coarser hair like the underarms and bikini line. Plus because hot wax just clings to the hairs it doesn't necessarily hurt as much as strip wax.

While pain is definitely a consideration with waxing, the different types of waxing are good for different areas.

Strip wax is good for: 

Legs
Eyebrows
Arm hair 

Hot wax is good for:

Underarms
Bikini line

How does hot wax work?

Hot wax is so effective because it is just that - hot. The heat encourages your pores and hair follicles to open up making it easier to remove the hair. 

Because the hot wax is able to cling to the hair as it dries on the skin it is super effective at stripping out that hair without irritating your skin. 

There are lots of different types of hot wax too, from scented rose wax to chocolate hot wax, some types even have extra ingredients for skin benefits. Aesthetic Beauty & Massage only uses premium hot wax which is strong, pliable and made especially for sensitive skin. 

What are the possible risks of waxing?

Most people won't have a problem with waxing, although there is some pain, it's usually over before you know it and the smooth fuzz-free result means that it's well worth it. 

What should you do after your wax?

There are some lifestyle no-no's if you want to have the best waxing results. So after treatment avoid anything that is going to bring you out in a sweat. After waxing your pores and follicles are open and therefore more vulnerable to getting blocked or irritated. 

Avoid exercise, sunbathing, hot showers, swimming and saunas for at least 24 hours after your waxing treatment. 

Who is suitable for waxing treatments?

Most people are suitable for both hot wax and strip wax unless they are allergic to ingredients in the wax. Strip wax and hot wax are effective on everyone but hot wax is used more often for thicker/stronger hair as the roots are deeper. 

However, if you have a skin condition like eczema or psoriasis, getting waxed is not always going to be a good idea. Likewise if you have acne or are taking medication that thins the skin it is always worth checking with your GP first. 

When can you wax?

Hair can be waxed as long as it is half a centimetre or more. It's not recommended that hair is longer than 2cm at longer hairs can cause more pain. Once a hair has reached this length the root is much stronger. 

How to prepare for your waxing treatment

Before getting your wax it's a good idea to avoid using body oil on the day. Three days ahead of your wax try exfoliating the area to prepare the hair. 

Got a low pain threshold? You're not alone. If the thought of a wax makes you a little bit nervous then try taking a paracetamol before the treatment to help deal with the pain.

A common myth is that you need to trim before you go for your wax. This is not always the case as a good waxer should be able to trim if required, before going ahead with the waxing part. 

Try and get your wax done every 4 weeks as the hair root is still in a small phase and therefore not so painful to pull out. After that the hair root has a growth spurt and doubles in size during weeks 5 and 6, making it much more painful to rip out!

How to avoid ingrown hairs 

Sometimes waxing can lead to lumps and bumps, otherwise known as ingrown hairs. These little bumps will work themselves out eventually but if you are concerned you can always ask your beautician to help with any stubborn ones. 

As with most things, prevention is better than cure so try and exfoliate the waxed area at least once a week and apply the recommended after-care products. 

Where possible try to avoid shaving the area too as this can help to restrengthen the roots and sabotage all your waxing efforts to reduce hair regrowth.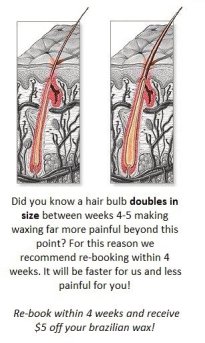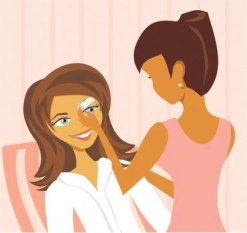 Hello Ladies and welcome to my Beauty Blog. I will be updating this regularly to share my knowledge and help you get the most out of our services at Aesthetic Beauty & Massage.
The most waxing I do is bikini and brazilian and during the last 10 years of waxing I have accumulated some gems of wisdom to make the waxing experience as comfortable and painless as possible.

First of all 'time of the month' is a big deal. The least sensitive time to get your waxing done is just as your period has finished. So it is a good routine to book your waxing at this time and experience how much less painful it is!

A good waxer will be fast but will also have the time to put you at ease. It is a good idea to wear loose underwear if you want to keep them on during the wax, to enable a faster and more efficient application and removal of wax. If you intend to go all off, you will be given privacy to remove your underwear and along with a modesty towel to cover yourself with during the wax.
During waxing of any sensitive areas your waxer will get your assistance in holding the skin tight. This includes legs, bikini and underarms. The more taught the skin, the faster and less painful waxing experience.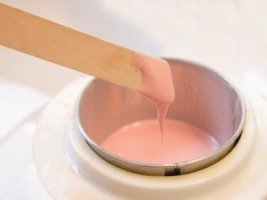 If pain is still a big factor it has been suggested that taking a Panadol 20min before your appointment can take the edge off the pain.
After care is just as important as the waxing procedure so we have a whole page dedicated to aftercare on our
website.


What is your best tip for a less painful wax?
/