Shopping Cart
Your Cart is Empty
There was an error with PayPal
Click here to try again
Thank you for your business!
You should be receiving an order confirmation from Paypal shortly.
Exit Shopping Cart
Waxing ~ Massage ~ Spray Tan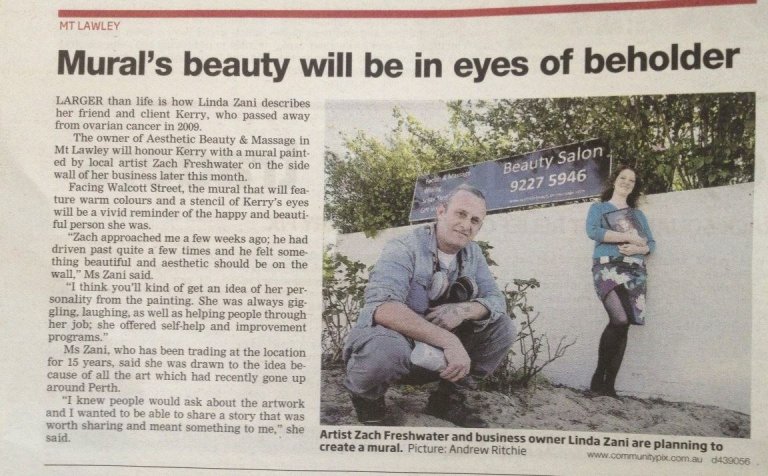 We made it in to the Guardian Express!
The Artist, Zach Freshwater approached Aesthetic Beauty & Massage about beautifying the exterior walls that face the busy Walcott Street. 
After some too and fro with ideas, Zach suggested a beautiful face to add some colour and attractiveness to the wall. This idea was good, however I wanted the mural to be meaningful in some way, and it was at that point I thought of my late friend and client, Kerry. 
After discussing the idea with Kerry's Mother, and receiving her blessing and more photos for the artwork, Zach provided an image of what he had planned. 
 

I contacted the Town of Vincent to seek approval for the artwork project. Meanwhile my neglected front garden, complete with old tree stump needed to be cleared for the masterpiece. Zach planned out the colour palette and we purchased all the spray paints and supplies for the project: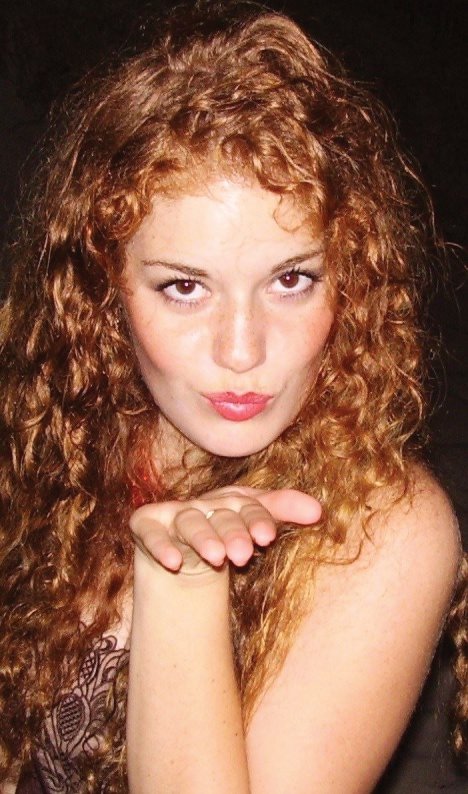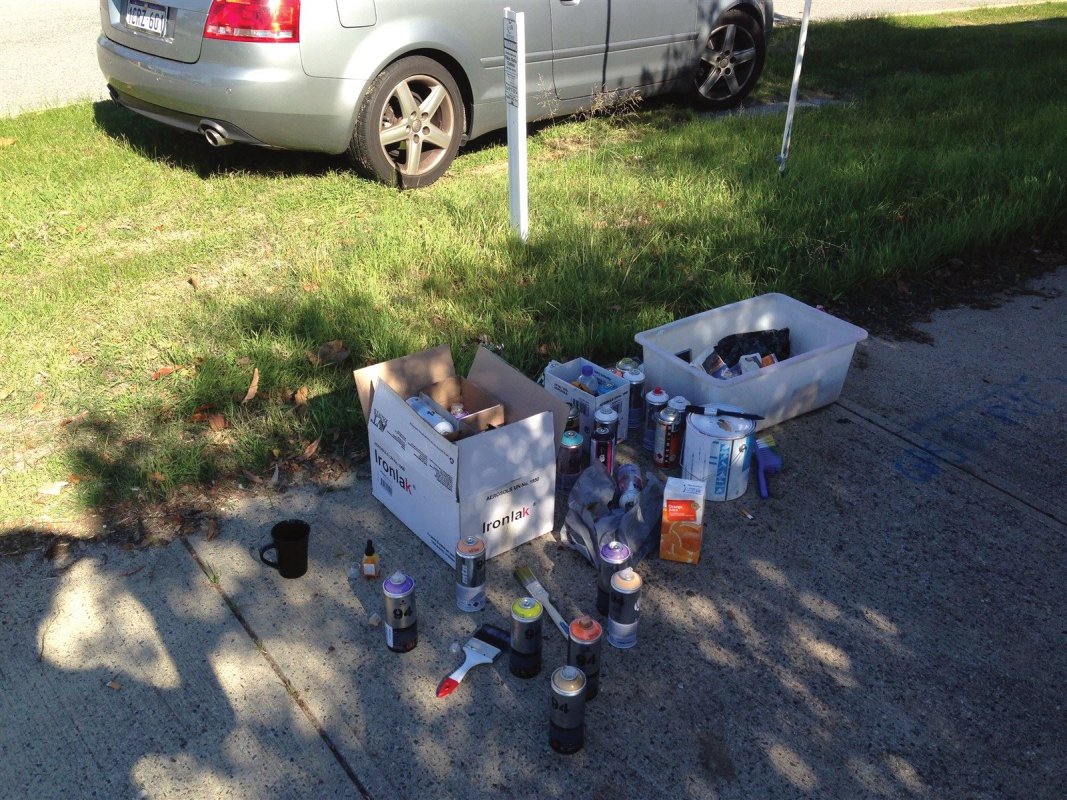 With the supplies at hand and approval given, Zach began transforming the wall!
Many clients and locals stopped by and gave positive feedback and encouragement. Some had read the article in the paper and others were just intrigued about the project that was under way. 
After two days of working his magic the mural was complete.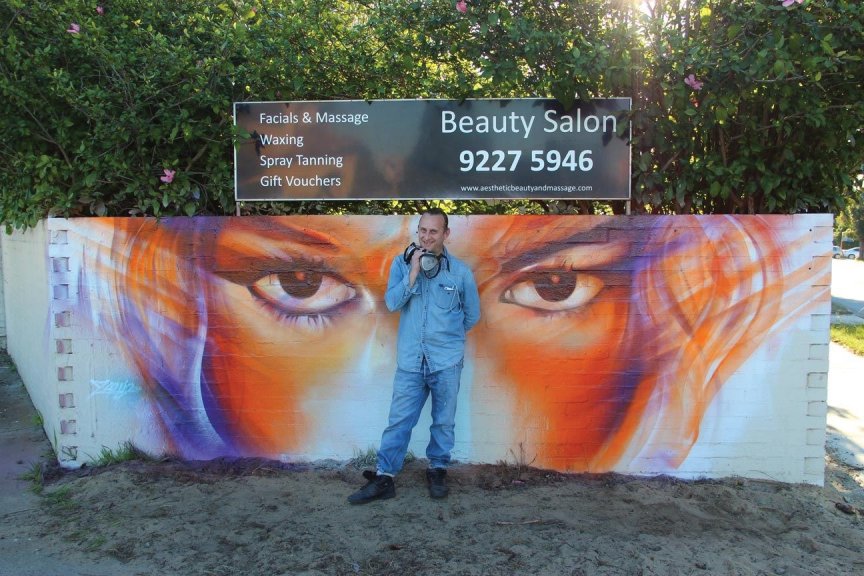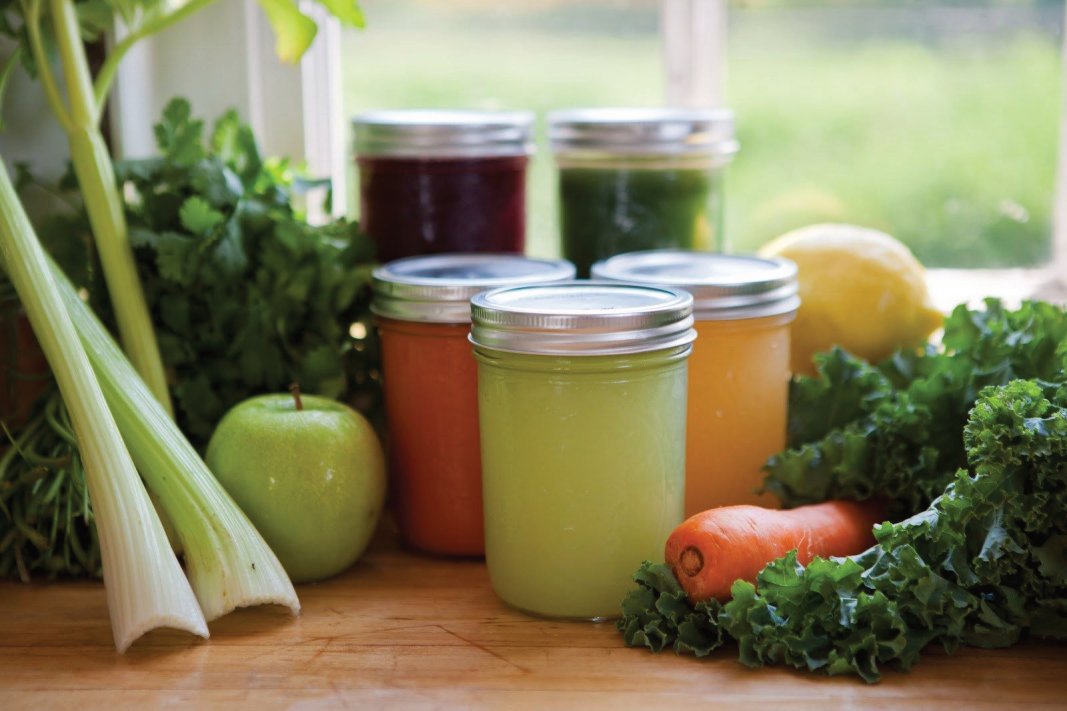 This week I tried a juice cleanse for the first time. I am a fairly healthy person who eats a balanced diet, my weight is in the healthy weight range and I do regular exercise. 
However I have struggled to shed a few kilos that crept on over summer and the usual calorie tracking / increased exercise has not shifted it. I felt like a juice cleanse might just be the clean slate my body needed to start responding like it used to.

Not really knowing where to start, I opted to go with a local company Pure Glow Cleanse, who offer a 3 day slow pressed juices, option. They were very supportive right from the word go with flexible start dates, preparation tips and a support emailed at the start of each day letting you know what to expect. Here's how it went:

Prep Day 
Start eating lighter, non-meat meals, skipped my once-a-day morning coffee, no sugar or refined foods. I opted for boiled eggs and salad for lunch, juice bar fresh made juice for afternoon snack and vegetable soup for dinner. No problems here. Juices were delivered at 6pm for next day start! Hooray this is happening! I plan out what times I intend to drink each of the juices to best last throughout the day.

Day 1
Excited to start! The first juice is very light, pleasant tasting and refreshing. Seems to fill the coffee gap. I sip on this for 2 hrs. however by 9am my stomach is growling. I am sure my colleagues can hear it! I distract myself with work and wait a little longer before popping the next bottle open. I felt low in energy and skipped gym class for favour of walking 1hr instead. In hindsight I definitely did not drink enough water on day 1 and I suspect the headache that hit approx. 3pm was a combination of 'where is my coffee? where is my water? where are the solid foods?'  response from my body. After a few hours of this light but persistent headache, I feel drained and opt for a 2hr earlier bedtime. I think I was sound asleep before my head even hit the pillow!

Day 2
Wake up and feel a lot better. No hunger pains. I go about my morning routine sans breakfast and coffee and sip on my juice. Feeling good. No headaches. Read email from Pure Glow Cleanse telling me congratulations for finishing day 1! Yes, I can do this! I note that it says drink plenty of water. Oops, aiming for 2 litres today as well as the 3 litres of juice. Day 2 was a breeze and I was able to last longer between the juices but I still didn't feel up to attending my usual gym class. Ended up drinking the last one just before bed because I forgot I had one left. Only side effect today was slightly dry lips. A bit weird, maybe I still need to drink even more water!

Day 3
On the home stretch! I feel lighter, and healthier. I feel I have more energy but not enough for my high impact gym class. I decide to put this off until tomorrow and walk for 1.5hrs instead. My support email tells me I should book in a massage. Oooh GREAT idea! I love the fact they acknowledge massage as a method of supporting and nurturing your body whilst aiding the detox process. I get through the day no problems and start planning the meals for the following day to ease back on to solid foods. I happily book a massage for myself for the day after my gym class, this was the earliest my Massage Therapist could see me.

Post Cleanse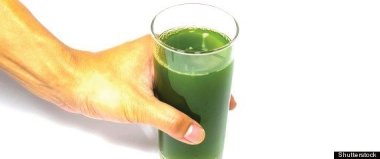 I weighed in and have lost 2+ kg, hooray! I opted for small vegetarian meals throughout my day and went back to my gym classes. Gym buddies noticed I had been gone, asked if I had been on holiday as I look bright and energised. I tell them I had done a juice fast and wasn't sure how I would go with the class. To my surprise I managed to hit
two
strength based milestones that I had struggled to attain for months prior to the juice cleanse. Truly stoked with that result (especially since I had 3 days off gym!) my energy is through the roof.
So there was my first go at a juice cleanse. Have you done a juice cleanse before? What did you think? Have you experimenting with eliminating things from your diet to see how it made you feel? I would love to hear your experiences.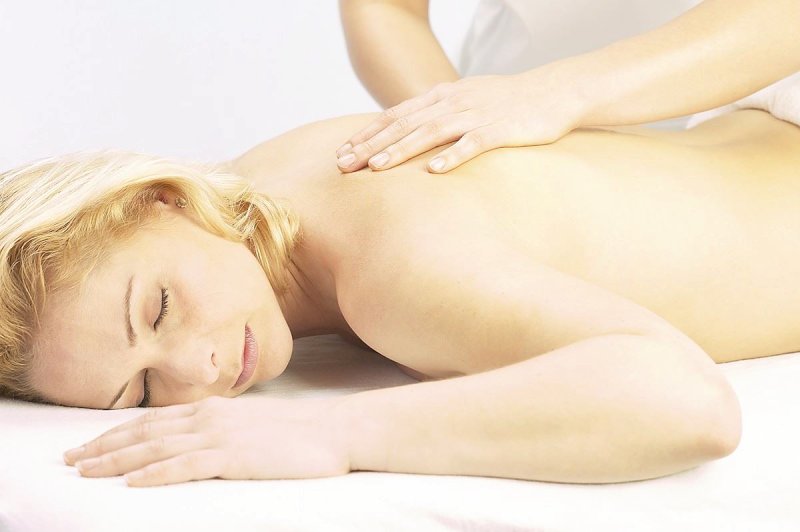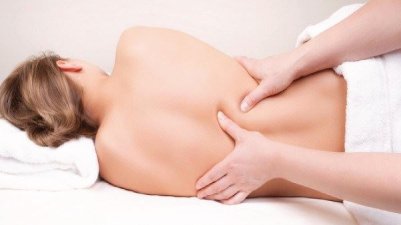 You may think of massage as a luxury to indulge in on occasion. But one of the most beneficial times for massage may be during pregnancy.
What is Pregnancy Massage?


Pregnancy massage refers to hands-on massage during or after pregnancy. 
A pregnancy massage typically lasts an hour. Some practitioners use a pregnancy massage table that is designed to accommodate a woman's pregnant belly. Aesthetic Beauty & Massage use specially designed pillows called bolsters to position our pregnant client comfortably on her side. This helps especially during the later stages of pregnancy. To lay on your side is often the most comfortable position for massage.
Possible Benefits of Pregnancy Massage


Only a handful of small studies have focused on massage in pregnancy. No definite benefits have been established. But one study at the University of  Miami School of Medicine suggests that massage therapy might have multiple positive effects, including:


Lowered anxiety
Decreased back and leg pain
Improved sleep
Decreased levels of stress hormones


In another study of pregnancy massage in depressed women, researchers found:


Increased levels of the "feel-good" hormones serotonin and dopamine
Decreased levels of cortisol, an indicator of stress
An overall improvement in mood


Research has shown that, for the general population, massage has other potential benefits. It may relieve pain, or it may boost the immune system's ability to fight off viruses.
Safe Techniques for Pregnancy Massage


There are more than 80 styles of massage taught in the massage therapy programs in Australia. Examples of common types of massage include:


Deep-tissue massage, with firm strokes pressing deep into muscles
Swedish massage, with long strokes to muscles and attention to joint mobility
Trigger Point, with pressure and focus on knotted points to stimulate muscle release and reduce tension.


From a scientific standpoint, the mechanisms that make massage therapy work are still largely unknown. More research is needed to understand how applying different types of manual pressure to the body can:


Relieve pain
Stimulate the release of certain hormones like serotonin
Improve sleep
Promote the physiological response of relaxation


Pregnancy massage experts adapt their techniques to address the changes a woman's body goes through during pregnancy. For instance, blood volume increases dramatically as much as 50% during pregnancy. Blood flow to the legs often becomes sluggish. And the levels of anticoagulants in the blood, designed to prevent haemorrhaging during delivery, naturally rise.
These circulatory changes put a pregnant woman at risk of blood clots in the lower legs, typically in the calves or inner thigh. To be safe, pregnancy massage experts avoid deep massage and strong pressure on the legs. Using strong pressure could dislodge a blood clot. Instead, they use very light, slow strokes on the legs. Types of massage to avoid on the legs include deep-tissue massage, deep acupressure, shiatsu, cross-fibre friction, and percussive tapping. All leg massage strokes should move toward the heart.
Very light pressure on the abdomen is advised, if the belly is massaged at all. Some Massage Therapists avoid massaging the abdomen, and will only do so if specifically requested.
Is Pregnancy Massage Safe?

Some doctors hesitate to advise massage during pregnancy because there is a huge variation in training. There is also a lack of certification standards nationwide. This is especially true for the specialty of pregnancy massage. Not all states have laws requiring a set minimum training for a Massage Therapist, regardless of whether or not the Therapist's client is pregnant.

Also, like many forms of complementary medicine, massage therapy during pregnancy hasn't been rigorously studied with high-quality clinical research methods. One area of controversy is whether it's safe to have a massage during the first trimester.

Many Massage Therapists won't give pregnancy massages during the first trimester. The reason is the potential for miscarriage. Some pregnancy massage experts argue that pregnancy massage doesn't, in itself, cause miscarriage, but no research has been done to show a link between a massage and a miscarriage.

Because many miscarriages happen in the first trimester, some Massage Therapists and Doctors counsel against first-trimester massage simply to avoid any potential liability issues should a miscarriage occur.
The National Centre for Complementary and Alternative Medicine advises all pregnant women to consult with their doctor before trying massage.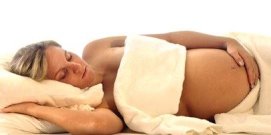 When to Avoid Pregnancy Massage


Because the research on pregnancy massage is minimal, many Doctors advise a conservative approach. They may even advise all pregnant women to avoid massage. There are no scientifically agreed upon guidelines. Be sure you get clearance from your doctor before you try a massage, especially if:


You're experiencing nausea, vomiting, or morning sickness
You're at high risk of miscarriage
You have a high-risk pregnancy such as placental abruption (where the placenta slightly detaches from the wall of the uterus) or pre term labour


A Massage Therapist may require written consent from your doctor and a liability waiver from you before performing pregnancy massage.
How Are Pregnancy Massage Therapists Trained?


Most massage therapy training programs require about 500 hours of education. That education may or may not include specific training in pregnancy massage. Continuing education classes and workshops that specialise in pregnancy massage vary widely in terms of how much training and hands-on experience is provided.
Look for a Massage Therapist through one of the national associations that trains and certifies Massage Therapists. For example, you could contact the Australian Association of Massage Therapists or Massage Australia. Before your first appointment, ask about the therapist's specific training and experience in pregnancy massage. A doctor, midwife, or chiropractor may also be able to recommend a qualified Massage Therapist in your area.

Aesthetic Beauty & Massage employs only Remedial Massage Therapists who have undertaken the Diploma or Remedial Massage. This qualification takes approximately 1600 hours of education in addition to over 50 hours of practical clinic supervision.

Information sources: WebMD, Google Scholar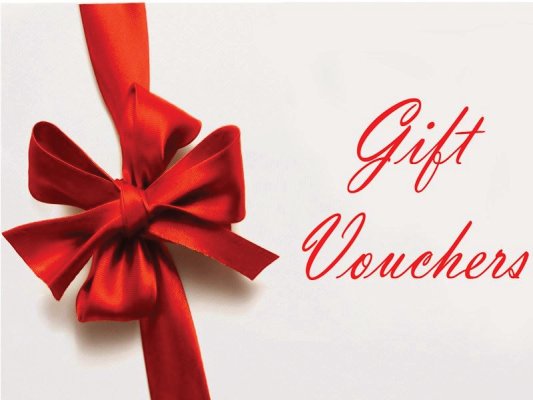 An Aesthetic Beauty & Massage Gift Card is the perfect present for Mothers Day, Birthday, Christmas, Staff Gift, Anniversary, Secret Santa or Thank You gift!

Our gift cards have NO EXPIRY and we offer a courtesy follow up* if the voucher has not been used within a reasonable time.

This gives you peace of mind that your recipient will be pampered, even if they forget to schedule their appointment or misplace their gift voucher!

(*To take advantage of the courtesy follow up, you must provide the recipients name and mobile # when we send your confirmation of purchase email).

Also, our opening hours include after hours and Saturday so there are plenty of options for your recipient to redeem their voucher.

Choose from a variety of services to best suit your recipient. If you are not sure what to get we suggest a deluxe facial or 1 hour remedial massage as these are our best sellers!

The recipient also has the flexibility to use the credit on their voucher toward services other than the one chosen, so if their voucher is for a massage but they would rather use it towards a facial and pay the balance, they are welcome to do so. 
Go ahead and purchase your gift voucher here:

We are proud to announce the arrival of Arcana Skincare to Aesthetic Beauty & Massage! Arcana's botanical meets science skincare collection is a synergy of healing plant extracts and scientific research to ensure efficacy and preservation of key ingredients. The result is effective skincare products that are rich in vitamins and essential fatty acids from nature, but free of the nasty chemicals such as parabens, propylene glycol, artificial colours and/or fragrances.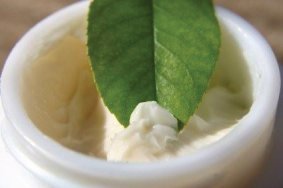 It is well known that a large number of chemicals commonly used in skincare are known to be carcinogenic and/or disrupt hormones. In particular, parabens have been found in breast cancer tumours and are strongly linked to the hormonal changes of oestrogen. Whether these compounds are in fact harmful to us in the quantities found in skincare, is in some cases, inconclusive.

However for those who prefer a holistic and natural approach to wellbeing and beauty, using products containing the chemicals can feel incompatible with the lifestyle choices we make (food and environment). Plus some people find they experience symptoms such as dizziness, irritation or nausea from some existing skincare products. Hence Arcana Skincare products are the natural skincare choice for those who are concerned with overall wellness.
Formulated and manufactured in WA, No Animal Testing,
 & Recyclable packaging!
 For a limited time we are offering one sample per person at the salon (until stocks last). 
Arcana products are also available for purchase from our website or book an appointment for a skin consultation and deluxe facial to experience these gorgeous new products first hand.
Call now on 0422 925 372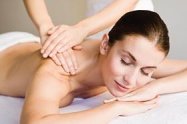 Swedish Massage - For pure relaxation and stress management.
Swedish Massage is the basic relaxation technique named after the Swedish physiologist and gymnastics instructor who devised the strokes.  It incorporates long, smooth, flowing strokes to promote general relaxation.  Due to the style of this massage, the strokes target the superficial musculature mainly. 
This style of massage could be seen as the corner stone upon which the industry of Remedial Massage was built, because this is the basic style of massage from which most (if not all) other techniques were based.  Essentially the difference between Swedish and any other technique in massage is the depth of pressure and the intent of the massage (relaxation, increasing flexibility, correcting postural habits, etc).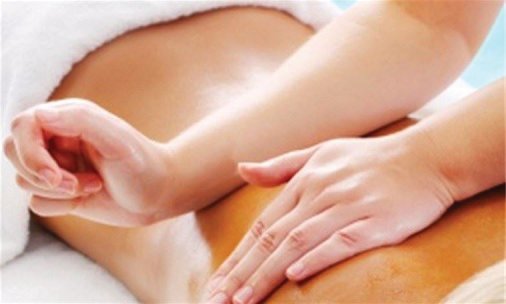 Deep Tissue
-
For postural balancing & realignment.

Deep Tissue Massage uses slow strokes that can be considered very similar to Swedish strokes.  As the name implies, the strokes are applied with greater pressure to deeper layers of musculature than Swedish massage.  This technique could be viewed as the connecting link between Swedish and Sports massage. 
For people who recognize that they have developed poor postural habits, and that their poor posture may be causing aches & pains or headaches, Deep Tissue Massage might be the answer for them.  Treating the deeper layers of musculature, coupled with regular stretching, can re-sculpt your posture and help you feel the best you've felt in a long time.

Sports Massage
-
For pre or post event and injury management for optimum performance and recovery.

Sports Massage is the application of purposefully timed massage techniques on or for specific muscles or muscle groups. This style of massage can reduce muscular soreness and improve recovery time; provide prevention of and/or treatment for athletic injuries; and enhance athletic performance. Treatment is usually muscle specific and always individually tailored to your sport and/or personal needs. 

Whether you identify as a serious athlete, someone who enjoys social games of sport, or someone who enjoys an active approach to health and fitness, this style of massage can help you stay on top of your game.  Everyone services their car regularly to maintain peak performance, so why not adopt the same attitude with your most vital asset … your body!

Trigger points are specific spots in muscle tissue that can feel like a knot in the muscle fibres.  They are usually very tender and sensitive to touch, and are usually accompanied by recognised pain referral patterns.  If left untreated they can multiply or spread to surrounding muscle tissue and/or give rise to reasonable movement restriction. 

Usually the release of trigger points would be performed during either a Deep Tissue or Sports Technique massage as they are found or identified, but it can also be the main focus of your treatment.  Depending on the severity and/or number of trigger points identified during your massage, they may not all be able to be released or resolved during one appointment.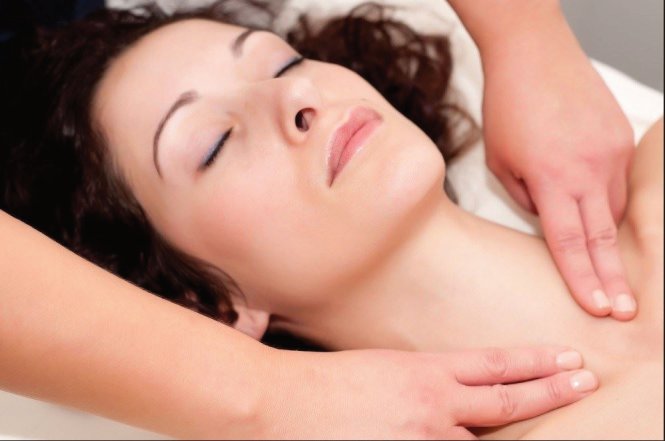 Manual Lymphatic Drain Massage (MLD)
 -
to reduce swelling post injury/surgery or to assist effective detoxification programs/diets, and/or reduce fluid retention.
The Lymphatic System is very superficial in the body (lying between the muscle tissue and the skin) the strokes are applied with a very light touch and always in the direction of lymph flow. A client can often wonder if such delicate pressure can cause any change at all? Rest assured that where MLD is indicated, done correctly and for the appropriate duration, it
will
get results. 
Unlike the Cardiovascular System that is pumped by the heart, the Lymphatic System is stimulated by muscular contraction and respiration.  In most individuals the activity of general day-to-day living is sufficient for a healthy lymphatic system, but occasionally manual lymph drain massage is appropriate.  This would most commonly be after surgeries to reduce swelling, but could also be appropriate if you are following a detoxification diet. Due to the technique and lightness of pressure of MLD, it is applied with powder (cornstarch) not oil and requires an in depth consultation and consecutive treatments to achieve the best results.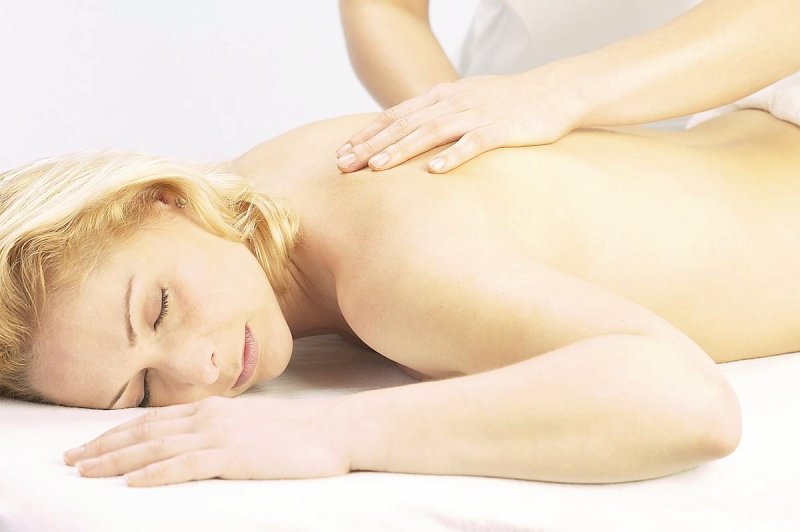 Did you know that Aesthetic Beauty & Massage is registered with a number of Private Health Providers?
Our point of difference from regular beauty salons is that we offer
remedial massage
.
Remedial massage is the systematic assessment and treatment of the muscles, tendons, ligaments and connective tissue of the body to assist in rehabilitation, pain and injury management.
Some examples of problems a remedial massage therapist can address include:
Tension headaches, frozen shoulder, rotator cuff issues, sciatica, reduced range of motion, lower back problems, sore shoulders, sore neck, whiplash, kyphosis, lordosis, scoliosis, strain caused by computer/keyboard/mouse use, delayed onset muscle soreness (DOMS), you get the idea!
When an injury has occurred, massage is not usually indicated until after the initial ice, compression, elevation and rest stage, usually no sooner than 72hours.
Your treatment will include a postural analysis and consultation to ascertain your concern and gather information about your lifestyle, including questions about work and sport.  Problems areas identified can be assisted by assorted massage techniques including deep tissue, trigger point therapy, myofascial release, lymphatic drainage along with stretches and strengthening exercises.
As well as feeling amazing, your remedial massage will also improve your body awareness, helping to prevent overusing certain muscle groups and or bad postural positions.
You can claim a rebate for your remedial massage through your health fund if you have opted for remedial massage cover.
These are some of the health funds we are registered providers for:
Bupa, Medibank Private, NIB, ARHG, HIF, HBA, GM, Police Health, Teachers Health, HBF, AHM, Australian Unity, HCF, GU, CBHS to name a few!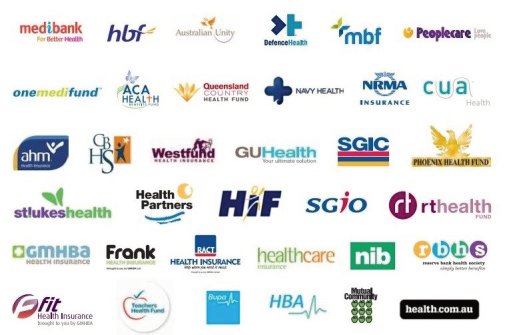 Linda specialises in deep tissue, sports massage and trigger point therapy. If you think you would benefit from a massage, or know someone who does, click
here
.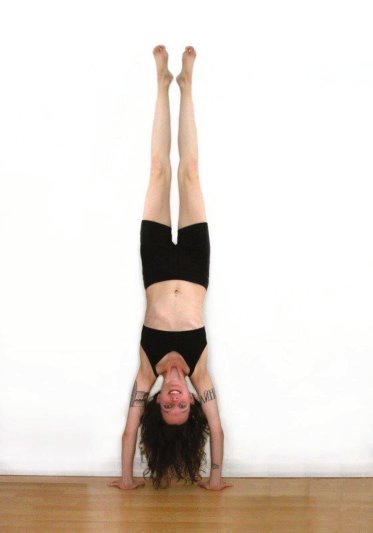 As a Massage Therapist, I am often asked how I became/remain strong. My secret is handstands!
There's no question that most adults, no matter how strong or athletic they are, are intimidated by handstands.
But just because you didn't take gymnastics as a kid and are scared to death of falling on your head when attempting them doesn't mean you should avoid handstands forever.
Because not only are handstands fun, they're actually really good for you.
Why handstands are so awesome:
They make your upper body naturally and evenly strong
In order to stay in a handstand for any amount of time, you need to be able to actually hold yourself upside down—meaning you'll be bearing your full weight on your hands for a short period of time.
And yes, it can be pretty tiring, but they're worth it: handstands strengthen pretty much every muscle in your arms, shoulders, and upper body, making them one of the most beneficial upper body exercises you can do.
Do handstands often, and you'll notice you feel stronger and more confident in no time.
Practice a controlled return of your feet to the floor and you will build core strength.
More fun than crunches right!?
Because they require you to stabilize your muscles to keep from falling over, handstands not only work your abs, they also strengthen your hip flexors, hamstrings, inner thigh muscles, and spinal muscles to create a balanced, super-strong core.
Frequent handstand practice will skyrocket your balancing abilities—but you'll have to get over your fear of falling first (tip: practice on a soft surface like grass or a mat, not on concrete!).
They help with bone health, circulation and breathing. When you're upside down in a handstand, your normal blood floor inverts, increasing circulation to your upper body while relieving pressure on your feet and legs.
They also benefit your spine, increase bone health in your wrists, arms and shoulders, and stretch your diaphragm, your main breathing muscle, which in turn increases blood flow to your lungs.
They can boost your mood and regulate your metabolism
Being upside down not only makes you stronger, it can actually boost your mood, since the extra blood flow to your brain can energize and calm you when you're feeling down or stressed out.
Handstands can even reduce production of the stress hormone, cortisol, helping to relieve minor depression and anxiety. Plus, since handstands stimulate the thyroid and pituitary glands, they can actually help regulate your metobolic rate—meaning daily handstand practice could help you maintain (or reach) a healthy weight.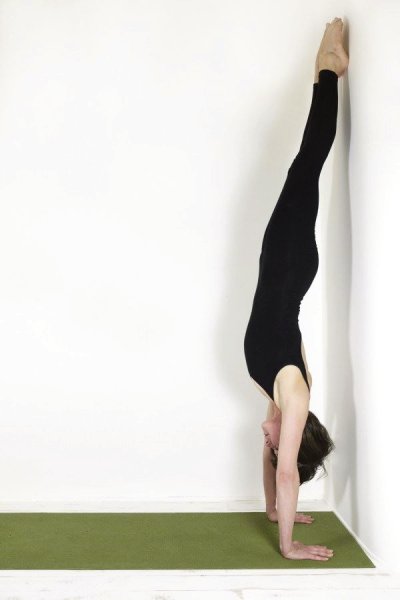 How to do a handstand:

Face toward the wall, place your hands on the ground shoulder width apart, approx. 10 cm away from the wall. Kick up your legs into a handstand. Try not to slam your feet/back/butt onto the wall and practice control.
When you've got that down, try working to remove your feet from leaning on the wall. Try slowing returning your feet to the floor by engaging your abdominal muscles.

Every day (or at least 5 days a week), do three handstands against a wall for as long as you can.
Rest 10-20 seconds in between sets, and focus on form the entire time. Try to aim for a total of at least 90 seconds.
If your arms start shaking, don't worry—that's a good sign you're building up your strength!

Ready? Go rock some handstands!
You only have one Mother and her special day is almost here!

Mums can only get so excited by flowers and chocolates every year. They would rather some peace and quiet, take some time out and be pampered!


Show mum how much you love her this year with a special Mother's Day voucher from Aesthetic Beauty & Massage. Or perhaps spend some quality time together, buy two and come in at the same time!

With this in mind we have designed a special Mother's Day Gift Package.
Here's What Mum Gets…;
Freshly brewed tea on arrival FREE
Professional Skin Consultation FREE  
 Our signature Deluxe Facial, with indulgent steaming and hot towel
Amazing remedial neck & shoulder massage to relieve all tension
Hand massage treatment, with indulgent aromatherapy oils FREE
Arcana skincare sample bag FREE
Plus:
A gift voucher valued at $15.00 for her to use on any beauty service at her next appointment absolutely FREE!
That's a whopping $100 worth of extras absolutely FREE!

Aesthetic Beauty and Massage can only release a limited number of Mother's Day Gift Vouchers so it's first in best dressed.
You can collect the gift voucher or we can post / email. Let us know what suits you best!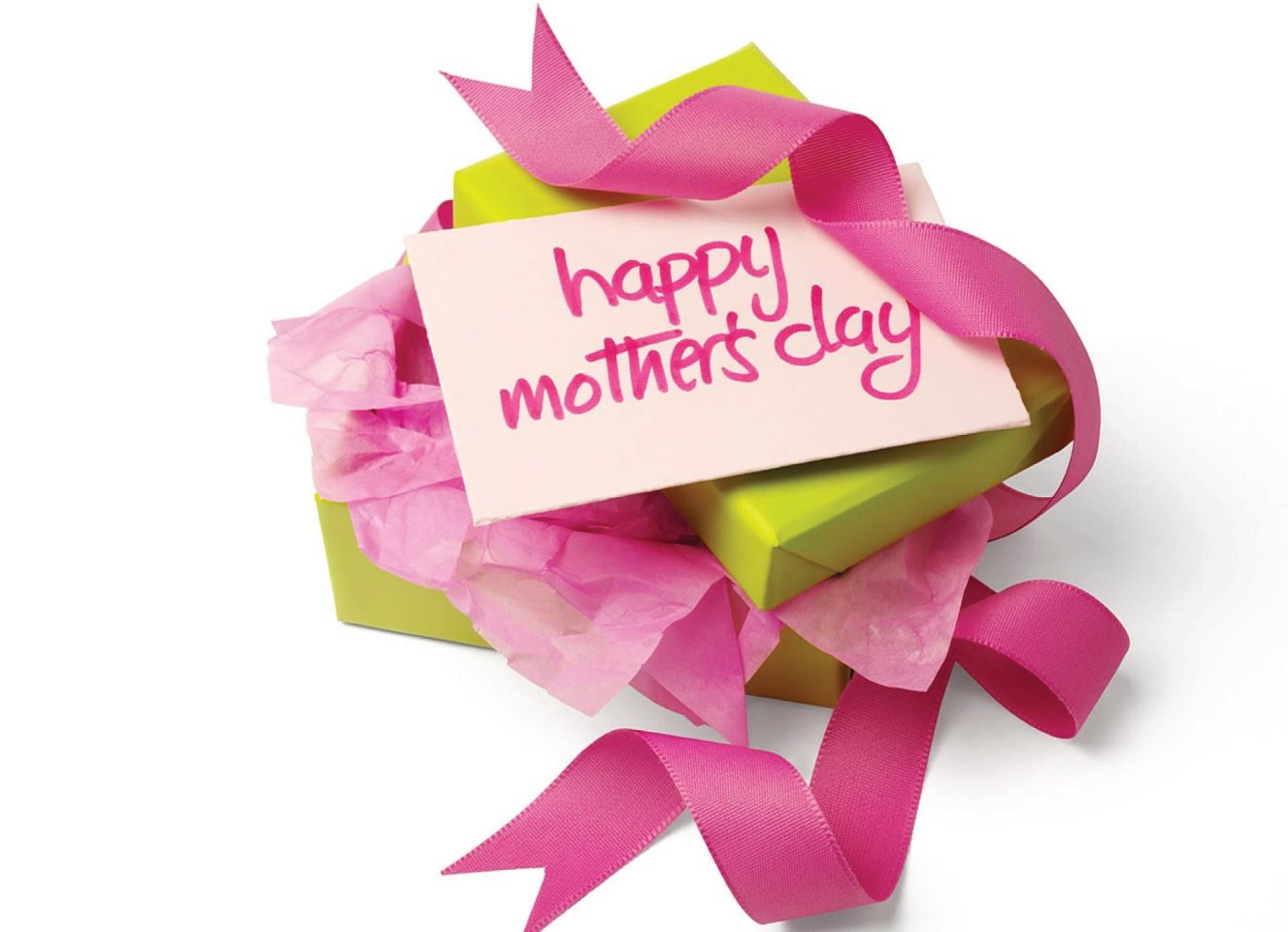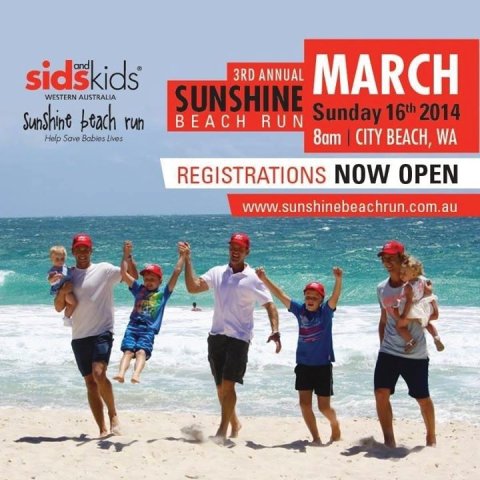 Aesthetic Beauty & Massage supported SIDS&Kids by sponsoring two of our long term valued customers in the Sunshine Beach fun run in Perth on Sunday 16 March.
SIDS&Kids help save the lives of babies and children, and support grieving families who have lost a child together. Aesthetic Beauty & Massage is really proud of the Twin Power Team and the donations they have collected to help this cause. If you would like to show your support to SIDS&Kids Twin Power team feel free to make a donation through this link:
/