Shopping Cart
Your Cart is Empty
There was an error with PayPal
Click here to try again
Thank you for your business!
You should be receiving an order confirmation from Paypal shortly.
Exit Shopping Cart
Waxing ~ Massage ~ Spray Tan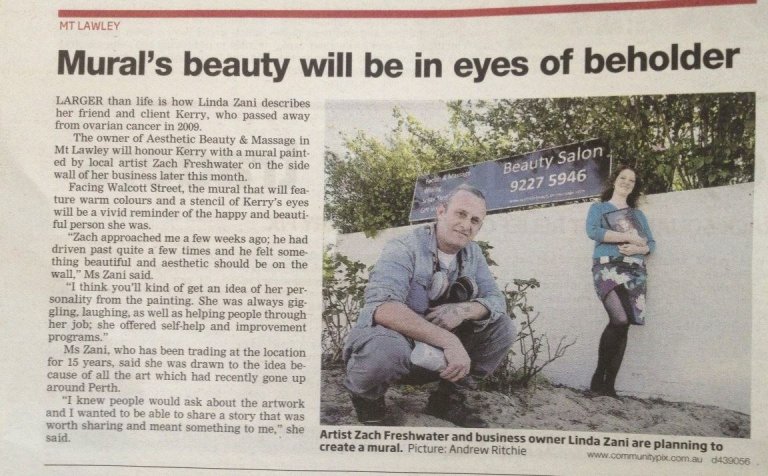 We made it in to the Guardian Express!
The Artist, Zach Freshwater approached Aesthetic Beauty & Massage about beautifying the exterior walls that face the busy Walcott Street. 
After some too and fro with ideas, Zach suggested a beautiful face to add some colour and attractiveness to the wall. This idea was good, however I wanted the mural to be meaningful in some way, and it was at that point I thought of my late friend and client, Kerry. 
After discussing the idea with Kerry's Mother, and receiving her blessing and more photos for the artwork, Zach provided an image of what he had planned. 
 

I contacted the Town of Vincent to seek approval for the artwork project. Meanwhile my neglected front garden, complete with old tree stump needed to be cleared for the masterpiece. Zach planned out the colour palette and we purchased all the spray paints and supplies for the project: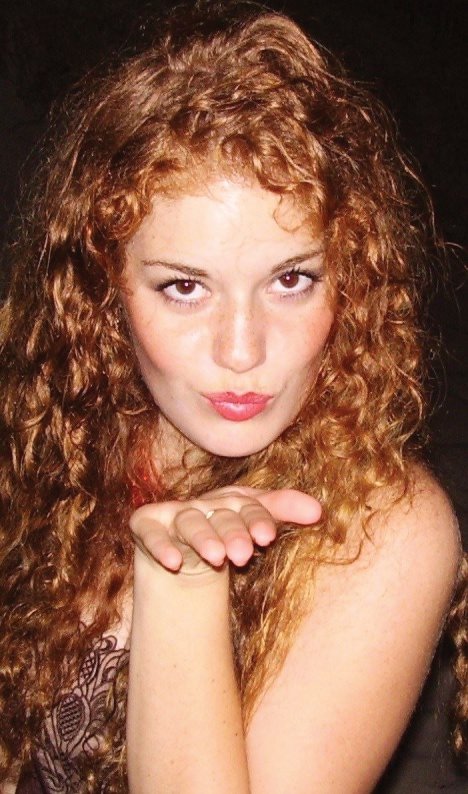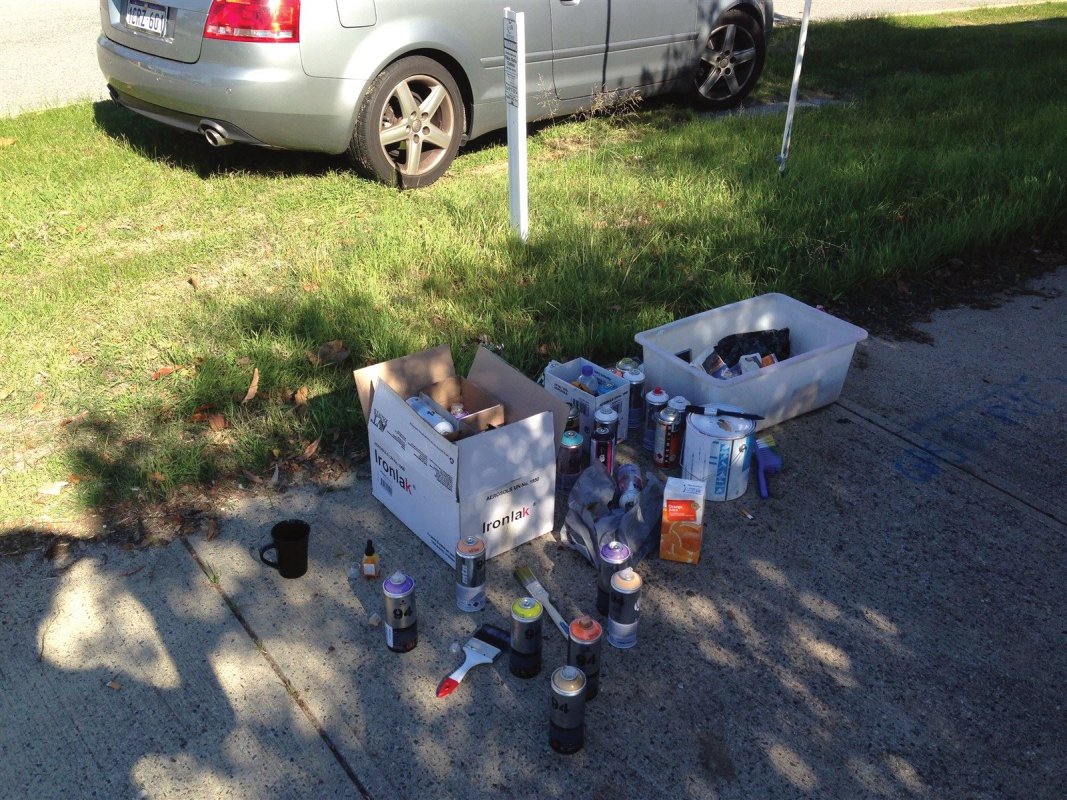 With the supplies at hand and approval given, Zach began transforming the wall!
Many clients and locals stopped by and gave positive feedback and encouragement. Some had read the article in the paper and others were just intrigued about the project that was under way. 
After two days of working his magic the mural was complete.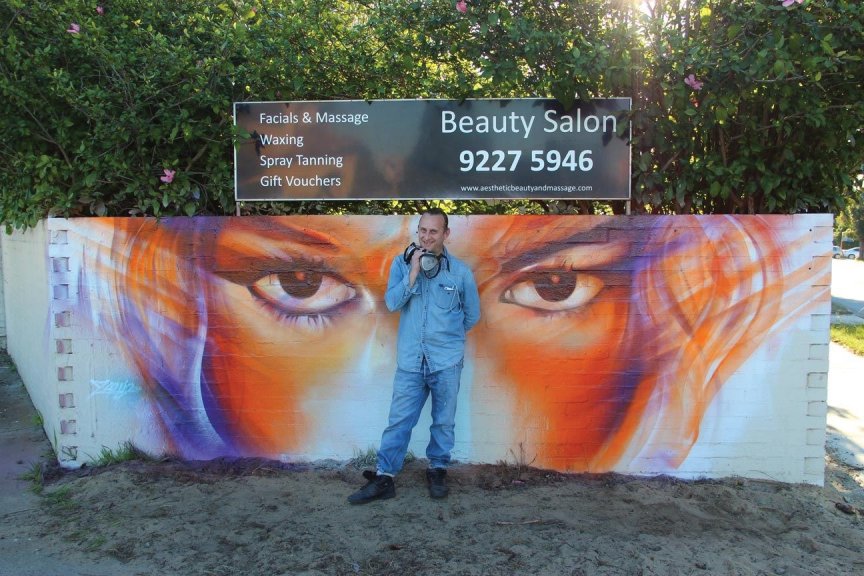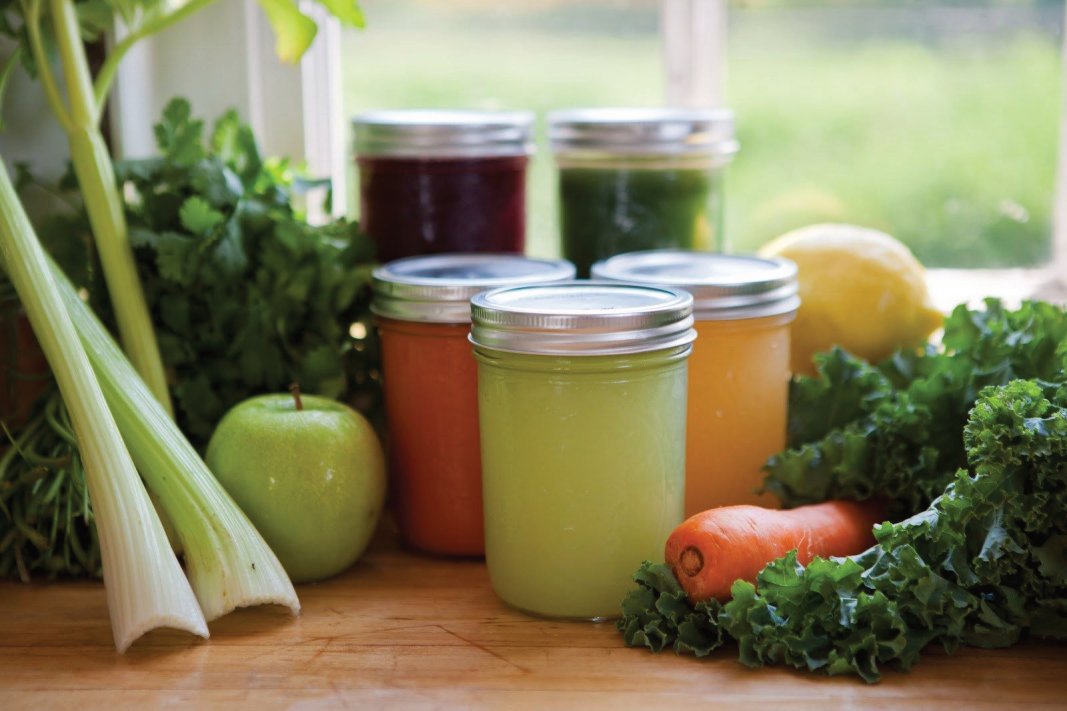 This week I tried a juice cleanse for the first time. I am a fairly healthy person who eats a balanced diet, my weight is in the healthy weight range and I do regular exercise. 
However I have struggled to shed a few kilos that crept on over summer and the usual calorie tracking / increased exercise has not shifted it. I felt like a juice cleanse might just be the clean slate my body needed to start responding like it used to.

Not really knowing where to start, I opted to go with a local company Pure Glow Cleanse, who offer a 3 day slow pressed juices, option. They were very supportive right from the word go with flexible start dates, preparation tips and a support emailed at the start of each day letting you know what to expect. Here's how it went:

Prep Day 
Start eating lighter, non-meat meals, skipped my once-a-day morning coffee, no sugar or refined foods. I opted for boiled eggs and salad for lunch, juice bar fresh made juice for afternoon snack and vegetable soup for dinner. No problems here. Juices were delivered at 6pm for next day start! Hooray this is happening! I plan out what times I intend to drink each of the juices to best last throughout the day.

Day 1
Excited to start! The first juice is very light, pleasant tasting and refreshing. Seems to fill the coffee gap. I sip on this for 2 hrs. however by 9am my stomach is growling. I am sure my colleagues can hear it! I distract myself with work and wait a little longer before popping the next bottle open. I felt low in energy and skipped gym class for favour of walking 1hr instead. In hindsight I definitely did not drink enough water on day 1 and I suspect the headache that hit approx. 3pm was a combination of 'where is my coffee? where is my water? where are the solid foods?'  response from my body. After a few hours of this light but persistent headache, I feel drained and opt for a 2hr earlier bedtime. I think I was sound asleep before my head even hit the pillow!

Day 2
Wake up and feel a lot better. No hunger pains. I go about my morning routine sans breakfast and coffee and sip on my juice. Feeling good. No headaches. Read email from Pure Glow Cleanse telling me congratulations for finishing day 1! Yes, I can do this! I note that it says drink plenty of water. Oops, aiming for 2 litres today as well as the 3 litres of juice. Day 2 was a breeze and I was able to last longer between the juices but I still didn't feel up to attending my usual gym class. Ended up drinking the last one just before bed because I forgot I had one left. Only side effect today was slightly dry lips. A bit weird, maybe I still need to drink even more water!

Day 3
On the home stretch! I feel lighter, and healthier. I feel I have more energy but not enough for my high impact gym class. I decide to put this off until tomorrow and walk for 1.5hrs instead. My support email tells me I should book in a massage. Oooh GREAT idea! I love the fact they acknowledge massage as a method of supporting and nurturing your body whilst aiding the detox process. I get through the day no problems and start planning the meals for the following day to ease back on to solid foods. I happily book a massage for myself for the day after my gym class, this was the earliest my Massage Therapist could see me.

Post Cleanse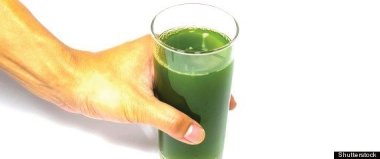 I weighed in and have lost 2+ kg, hooray! I opted for small vegetarian meals throughout my day and went back to my gym classes. Gym buddies noticed I had been gone, asked if I had been on holiday as I look bright and energised. I tell them I had done a juice fast and wasn't sure how I would go with the class. To my surprise I managed to hit
two
strength based milestones that I had struggled to attain for months prior to the juice cleanse. Truly stoked with that result (especially since I had 3 days off gym!) my energy is through the roof.
So there was my first go at a juice cleanse. Have you done a juice cleanse before? What did you think? Have you experimenting with eliminating things from your diet to see how it made you feel? I would love to hear your experiences.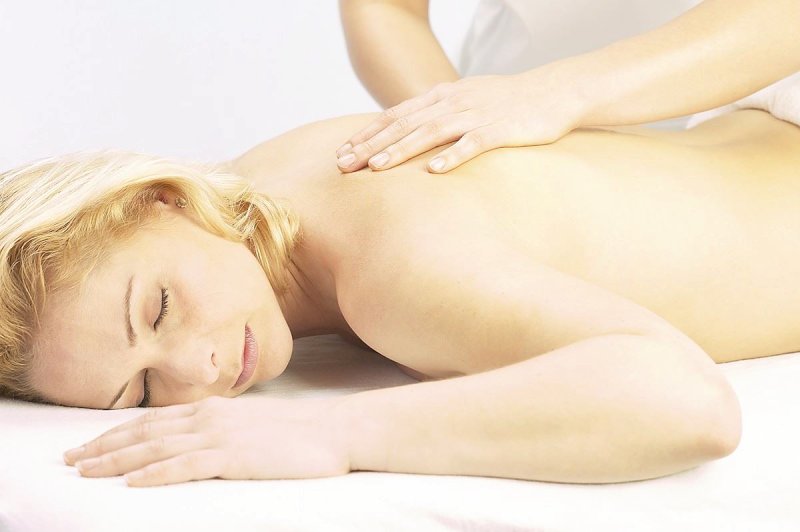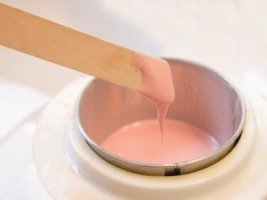 Not all wax is created equal!

Allow me to explain the difference between hot wax and strip wax.

Hot wax
When it comes to 
hair removal
, in our view the longer it's gone the better. That's why we're major fans of 
waxing
. It's one of the easiest and longer lasting ways to remove hair and keep it away.
Better still, the more you 
wax
the less hair regrowth you will have. Sounds good right?
Hot wax is fast becoming a salon favourite and more often than not this is what's on offer when you have a bikini wax. But what is all the fuss about with hot wax and which type of waxing is right for you?
What is the main difference between hot wax and strip wax?
Strip wax is removed with a cloth strip whereas hot wax stiffens on the skin, meaning it can be peeled off quickly to remove the hairs. 

One way to remember the difference is to think that strip wax sticks to your skin so it's better for fine hairs, whereas hot wax holds onto the hairs rather than the skin, making it ideal for coarser hair like the underarms and bikini line. Plus because hot wax just clings to the hairs it doesn't necessarily hurt as much as strip wax.

While pain is definitely a consideration with waxing, the different types of waxing are good for different areas.

Strip wax is good for: 

Legs
Eyebrows
Arm hair 

Hot wax is good for:

Underarms
Bikini line

How does hot wax work?

Hot wax is so effective because it is just that - hot. The heat encourages your pores and hair follicles to open up making it easier to remove the hair. 

Because the hot wax is able to cling to the hair as it dries on the skin it is super effective at stripping out that hair without irritating your skin. 

There are lots of different types of hot wax too, from scented rose wax to chocolate hot wax, some types even have extra ingredients for skin benefits. Aesthetic Beauty & Massage only uses premium hot wax which is strong, pliable and made especially for sensitive skin. 

What are the possible risks of waxing?

Most people won't have a problem with waxing, although there is some pain, it's usually over before you know it and the smooth fuzz-free result means that it's well worth it. 

What should you do after your wax?

There are some lifestyle no-no's if you want to have the best waxing results. So after treatment avoid anything that is going to bring you out in a sweat. After waxing your pores and follicles are open and therefore more vulnerable to getting blocked or irritated. 

Avoid exercise, sunbathing, hot showers, swimming and saunas for at least 24 hours after your waxing treatment. 

Who is suitable for waxing treatments?

Most people are suitable for both hot wax and strip wax unless they are allergic to ingredients in the wax. Strip wax and hot wax are effective on everyone but hot wax is used more often for thicker/stronger hair as the roots are deeper. 

However, if you have a skin condition like eczema or psoriasis, getting waxed is not always going to be a good idea. Likewise if you have acne or are taking medication that thins the skin it is always worth checking with your GP first. 

When can you wax?

Hair can be waxed as long as it is half a centimetre or more. It's not recommended that hair is longer than 2cm at longer hairs can cause more pain. Once a hair has reached this length the root is much stronger. 

How to prepare for your waxing treatment

Before getting your wax it's a good idea to avoid using body oil on the day. Three days ahead of your wax try exfoliating the area to prepare the hair. 

Got a low pain threshold? You're not alone. If the thought of a wax makes you a little bit nervous then try taking a paracetamol before the treatment to help deal with the pain.

A common myth is that you need to trim before you go for your wax. This is not always the case as a good waxer should be able to trim if required, before going ahead with the waxing part. 

Try and get your wax done every 4 weeks as the hair root is still in a small phase and therefore not so painful to pull out. After that the hair root has a growth spurt and doubles in size during weeks 5 and 6, making it much more painful to rip out!

How to avoid ingrown hairs 

Sometimes waxing can lead to lumps and bumps, otherwise known as ingrown hairs. These little bumps will work themselves out eventually but if you are concerned you can always ask your beautician to help with any stubborn ones. 

As with most things, prevention is better than cure so try and exfoliate the waxed area at least once a week and apply the recommended after-care products. 

Where possible try to avoid shaving the area too as this can help to restrengthen the roots and sabotage all your waxing efforts to reduce hair regrowth.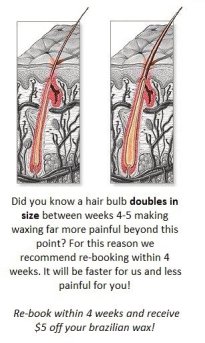 We are proud to announce the arrival of Arcana Skincare to Aesthetic Beauty & Massage! Arcana's botanical meets science skincare collection is a synergy of healing plant extracts and scientific research to ensure efficacy and preservation of key ingredients. The result is effective skincare products that are rich in vitamins and essential fatty acids from nature, but free of the nasty chemicals such as parabens, propylene glycol, artificial colours and/or fragrances.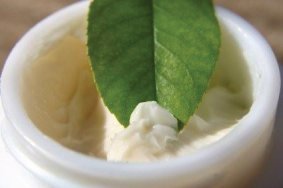 It is well known that a large number of chemicals commonly used in skincare are known to be carcinogenic and/or disrupt hormones. In particular, parabens have been found in breast cancer tumours and are strongly linked to the hormonal changes of oestrogen. Whether these compounds are in fact harmful to us in the quantities found in skincare, is in some cases, inconclusive.

However for those who prefer a holistic and natural approach to wellbeing and beauty, using products containing the chemicals can feel incompatible with the lifestyle choices we make (food and environment). Plus some people find they experience symptoms such as dizziness, irritation or nausea from some existing skincare products. Hence Arcana Skincare products are the natural skincare choice for those who are concerned with overall wellness.
Formulated and manufactured in WA, No Animal Testing,
 & Recyclable packaging!
 For a limited time we are offering one sample per person at the salon (until stocks last). 
Arcana products are also available for purchase from our website or book an appointment for a skin consultation and deluxe facial to experience these gorgeous new products first hand.
Call now on 0422 925 372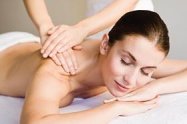 Swedish Massage - For pure relaxation and stress management.
Swedish Massage is the basic relaxation technique named after the Swedish physiologist and gymnastics instructor who devised the strokes.  It incorporates long, smooth, flowing strokes to promote general relaxation.  Due to the style of this massage, the strokes target the superficial musculature mainly. 
This style of massage could be seen as the corner stone upon which the industry of Remedial Massage was built, because this is the basic style of massage from which most (if not all) other techniques were based.  Essentially the difference between Swedish and any other technique in massage is the depth of pressure and the intent of the massage (relaxation, increasing flexibility, correcting postural habits, etc).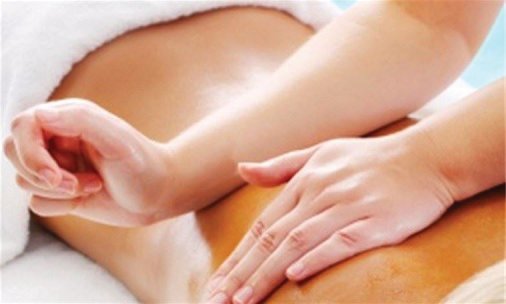 Deep Tissue
-
For postural balancing & realignment.

Deep Tissue Massage uses slow strokes that can be considered very similar to Swedish strokes.  As the name implies, the strokes are applied with greater pressure to deeper layers of musculature than Swedish massage.  This technique could be viewed as the connecting link between Swedish and Sports massage. 
For people who recognize that they have developed poor postural habits, and that their poor posture may be causing aches & pains or headaches, Deep Tissue Massage might be the answer for them.  Treating the deeper layers of musculature, coupled with regular stretching, can re-sculpt your posture and help you feel the best you've felt in a long time.

Sports Massage
-
For pre or post event and injury management for optimum performance and recovery.

Sports Massage is the application of purposefully timed massage techniques on or for specific muscles or muscle groups. This style of massage can reduce muscular soreness and improve recovery time; provide prevention of and/or treatment for athletic injuries; and enhance athletic performance. Treatment is usually muscle specific and always individually tailored to your sport and/or personal needs. 

Whether you identify as a serious athlete, someone who enjoys social games of sport, or someone who enjoys an active approach to health and fitness, this style of massage can help you stay on top of your game.  Everyone services their car regularly to maintain peak performance, so why not adopt the same attitude with your most vital asset … your body!

Trigger points are specific spots in muscle tissue that can feel like a knot in the muscle fibres.  They are usually very tender and sensitive to touch, and are usually accompanied by recognised pain referral patterns.  If left untreated they can multiply or spread to surrounding muscle tissue and/or give rise to reasonable movement restriction. 

Usually the release of trigger points would be performed during either a Deep Tissue or Sports Technique massage as they are found or identified, but it can also be the main focus of your treatment.  Depending on the severity and/or number of trigger points identified during your massage, they may not all be able to be released or resolved during one appointment.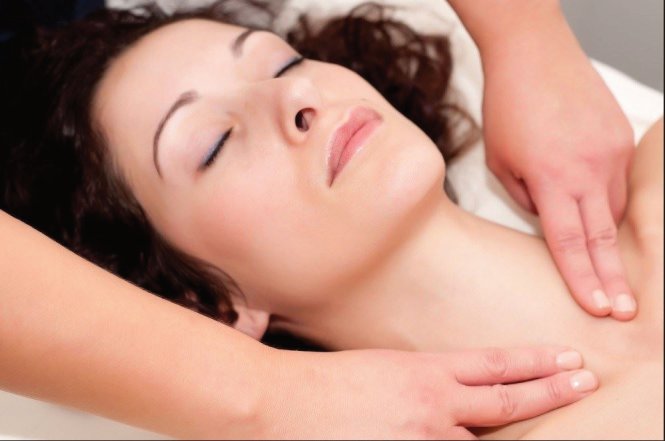 Manual Lymphatic Drain Massage (MLD)
 -
to reduce swelling post injury/surgery or to assist effective detoxification programs/diets, and/or reduce fluid retention.
The Lymphatic System is very superficial in the body (lying between the muscle tissue and the skin) the strokes are applied with a very light touch and always in the direction of lymph flow. A client can often wonder if such delicate pressure can cause any change at all? Rest assured that where MLD is indicated, done correctly and for the appropriate duration, it
will
get results. 
Unlike the Cardiovascular System that is pumped by the heart, the Lymphatic System is stimulated by muscular contraction and respiration.  In most individuals the activity of general day-to-day living is sufficient for a healthy lymphatic system, but occasionally manual lymph drain massage is appropriate.  This would most commonly be after surgeries to reduce swelling, but could also be appropriate if you are following a detoxification diet. Due to the technique and lightness of pressure of MLD, it is applied with powder (cornstarch) not oil and requires an in depth consultation and consecutive treatments to achieve the best results. 
You only have one Mother and her special day is almost here!

Mums can only get so excited by flowers and chocolates every year. They would rather some peace and quiet, take some time out and be pampered!


Show mum how much you love her this year with a special Mother's Day voucher from Aesthetic Beauty & Massage. Or perhaps spend some quality time together, buy two and come in at the same time!

With this in mind we have designed a special Mother's Day Gift Package.
Here's What Mum Gets…;
Freshly brewed tea on arrival FREE
Professional Skin Consultation FREE  
 Our signature Deluxe Facial, with indulgent steaming and hot towel
Amazing remedial neck & shoulder massage to relieve all tension
Hand massage treatment, with indulgent aromatherapy oils FREE
Arcana skincare sample bag FREE
Plus:
A gift voucher valued at $15.00 for her to use on any beauty service at her next appointment absolutely FREE!
That's a whopping $100 worth of extras absolutely FREE!

Aesthetic Beauty and Massage can only release a limited number of Mother's Day Gift Vouchers so it's first in best dressed.
You can collect the gift voucher or we can post / email. Let us know what suits you best!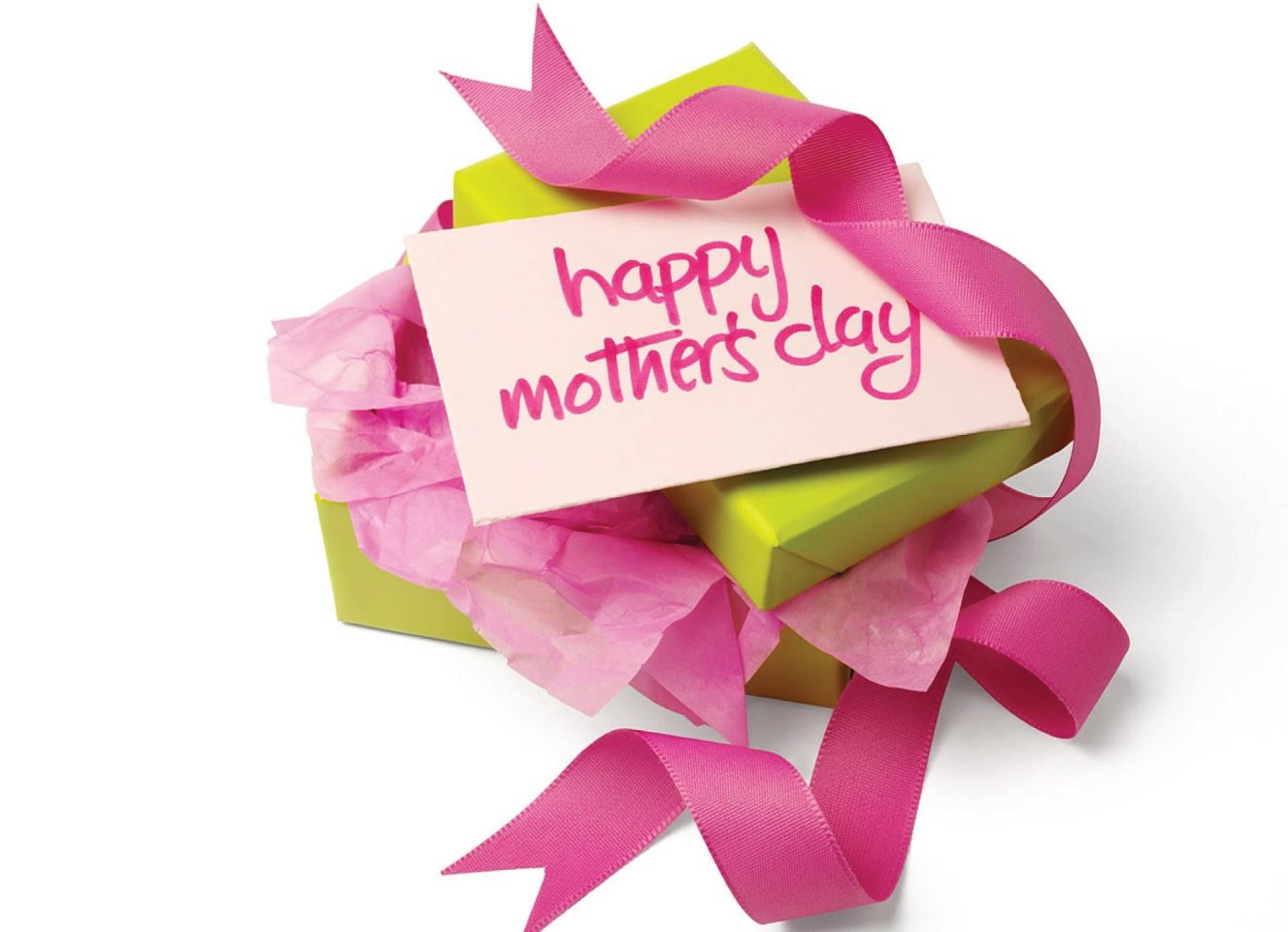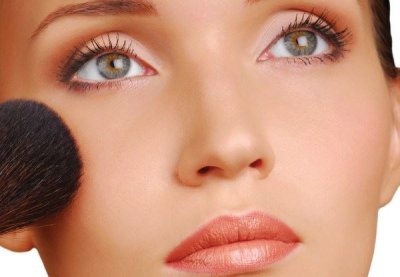 Make up application starts with the right tools. Get yourself some quality brushes and foundation to get the best start. Wedged sponges come in handy as do disposable mascara brushes and cotton tips.  
Use an antibacterial spray to clean your brushes regularly. Use a spray specifically designed for makeup brushes. All you need to do is spray your brush then gently work the bristles in circular motions over a paper towel. This will keep your brush clean and germ free. 
Shampoo your brush on a monthly basis. Use a shampoo or soap with antibacterial qualities. Once you have shampooed your brush ensure you squeeze out any liquid and place your brush on its side to dry. Never leave your brush in liquid.
When applying makeup do not be rough or place pressure on your brush as this will cause it to lose its shape and bristles. 
Use a synthetic brush for wet products (foundation, gel/liquid eye liner and/or cream blush) and a non-synthetic brush for powder based products.

Use a brush to apply liquid foundation. Start on your nose when applying your foundation and blend outwards. This will ensure a thorough and even result with no makeup lines.
Finish with powdered makeup using your brush in circular motions over your skin. This will provide an even coverage and 'set' liquid make-up. 

A disposable mascara brush is an excellent brow comb and can be lightly sprayed with hairspray and combed through brows to keep them in place.
Travelling by air can be taxing on your skin, eyes and lips.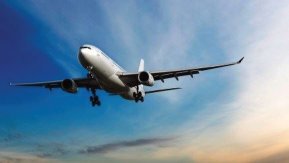 But, with the right beauty routine, you can look as glamorous as the world's most stylish cabin crews. Here are some tips to care for your skin in transit.

Skin
Even though fresh air is constantly added to recycled air through very fine filters, to remove dust and bacteria, the air in the aircraft cabin has low humidity levels. This can cause mild drying of the skin.
One of the best suggestions is travelling make-up free, especially on long-haul flights.
If this is not on the cards for you, Aesthetic Beauty &Massage recommends using either a tinted moisturiser or a mineral-based make-up, which will still allow your skin to breathe.
If wearing make-up, blusher, plays a big part in helping skin look fresh. It gives the impression of a healthy glow even during long flights.
Hydration sprays such as
Revive Facial Mist 
can also help maintain the moisture balance of skin, while drinking a lot of water, and avoiding caffeine and alcohol, will keep you hydrated. Hydrolyte tablets or sachets are a great addition to your travel bag. 
Eyes
If you're prone to dry and irritated eyes, Aesthetic Beauty &Massage suggests talking to your local chemist or doctor about eye products before you leave home.
Essential Eye Gel
helps to refresh the delicate eye area during a long flight and can be used over make-up.
For those who wear contact lenses, we recommend removing them for air travel and opting for glasses instead.
If you wear mascara on-board flights, be mindful of what mascara you choose. Waterproof mascara tends to dry out lashes when used over long periods.
And using eyeliner on the top lid only gives the appearance of more open, larger eyes.
If eyes are looking tired, concealer will reduce dark circles. However, when applied, you need to have the correct colour in order for the circles not to appear darker.
A product with light reflectors in it is extremely good for this and can work better than a normal concealer.
Lips
The use of lip gloss or lipstick that contains gloss isn't recommended, as this can cause the colour to wear off.
Don't use lip gloss over lipstick, as the colour wears off more quickly, plus the gloss can change the pigment in the lipstick giving it a different colour.
And do not draw your lip pencil outside of the lip line.

Disembark your flight looking refreshed and relaxed. 
It all begins with using the correct skincare products and make-up.
A consultation by Aesthetic Beauty & Massage will provide comprehensive beauty tips to ensure you look as good at the end as you do at the beginning of any flight.
When applying make-up, apply a powder over their foundation to help set the make-up so it lasts longer.
If it is a long haul flight, Aesthetic Beauty & Massage suggests to reapply your foundation/powder and blusher throughout the flight.
Also, it helps to remove all make-up and apply a rich vitamin cream such as
Nourishing Cream
, during your rest period, as it boosts the skin cells and gives the skin a healthy glow.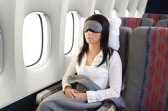 Resting
Aesthetic Beauty & Massage recommends resting on flights to avoid arriving at your destination looking tired.
Catching some shut eye when the cabin crew dim the lights will help cell renewal and rejuvenation, as the skin repairs itself whilst you are sleeping.
Post-flight runway ready
Never wear new shoes when travelling!
There is a high chance your feet will swell while travelling, which will have you limping down the runway rather that strutting. Before the plane lands, Aesthetic Beauty & Massage suggests using a cleanser or daily exfoliator, a moisturiser and an eye gel. This will help your skin appear more vibrant and feel fresh. After the mini skincare routine, you can then apply make-up. For a fresh look, use a natural foundation and soft blusher in light pink or peach, mascara and a natural lip gloss.
Aesthetic Beauty & Massage also recommends carrying dry shampoo or powder as it can prevent hair from looking oily when you get off the flight.

Do you have any travel tips to add to this?
/