Shopping Cart
Your Cart is Empty
There was an error with PayPal
Click here to try again
Thank you for your business!
You should be receiving an order confirmation from Paypal shortly.
Exit Shopping Cart
Waxing ~ Massage ~ Spray Tan
| | |
| --- | --- |
| Posted on October 11, 2013 at 2:32 AM | |
8 Steps to a Gorgeously Tanned Beach Body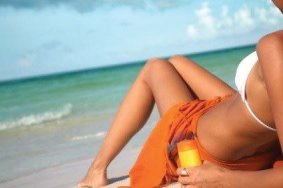 ​It's Spring and it's time to rock your warm weather wardrobe!
Now, I am going to tell you the easiest, safest and quickest way to look absolutely gorgeous this summer.
Don't burn or damage your beautiful blemish-free skin, try out a gorgeous spray tan that will not only make you look and feel like a goddess, but is also the safest option to getting beautifully bronzed!
So, your thinking it won't look natural? Or it won't last? Or you will turn orange? Well, not to worry because I can 100% guarantee, with the correct consultation and the recommended 
pre and post treatment
 care none of those will happen.
So let me guide you through the easy steps of becoming gorgeously golden.
1.    The forecast for the weekend is clear blue skies and sunny warm weather. Instead of getting ready to expose your skin to harmful UV rays 
book in 
for a spay tan appointment.
2.    The night/day before your appointment, make sure you completely exfoliate your entire body with a mitt, also make sure all of your hair removal is completed.
3.    For your appointment wear loose dark clothing, and make sure you are not wearing any deodorant/perfume or have moisturiser on.
4.    Your professional therapist will explain the different tans we offer and from there decide which is best for you and how long it needs to stay on before you wash it off. We use a variety of premium spray tan solutions to accommodate from fair skin to dark skin tones and in between. We also offer an organic, natural tan! You will be left to change either down to your underwear or naked (your preference). You may wear undies/bikinis/bathers if you desire however a tan will look more natural and flawless without tan lines!
5.    You will be asked to stand in a tan tent and will be sprayed by your therapist.
6.    Once the treatment is finished you will have privacy to dry and check out your beautifully bronzed body.
7.    Your therapist will recommend products to maintain and lengthen your tan. The tanning products recommended are proven to maintain a natural look for longer.
8.    To ensure you keep your tan looking gorgeous make sure you-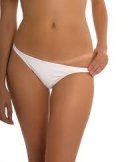 Shower your tan off at the time your therapist recommends.     
Do not sweat/go to the gym until you have washed your tan of.            
Avoid swimming pools/spas or the sea, as they will exfoliate your skin.      
Avoid soap based products and try to moisturise daily             
Exfoliate your tan off with a mitt once your tan starts to fade
It is recommended to always use an SPF as the spray tan does not provide protection against the suns harmful rays. 
The easiest way to look gorgeous this summer is simple! Just fake it and not bake it! What are you waiting for
BOOK NOW
!
Categories: beach body, beauty salon, best fake tan, best tan, brown skin, exfoliate, fake tan, mount lawley, perth, skincare, spray tan, tanned
/